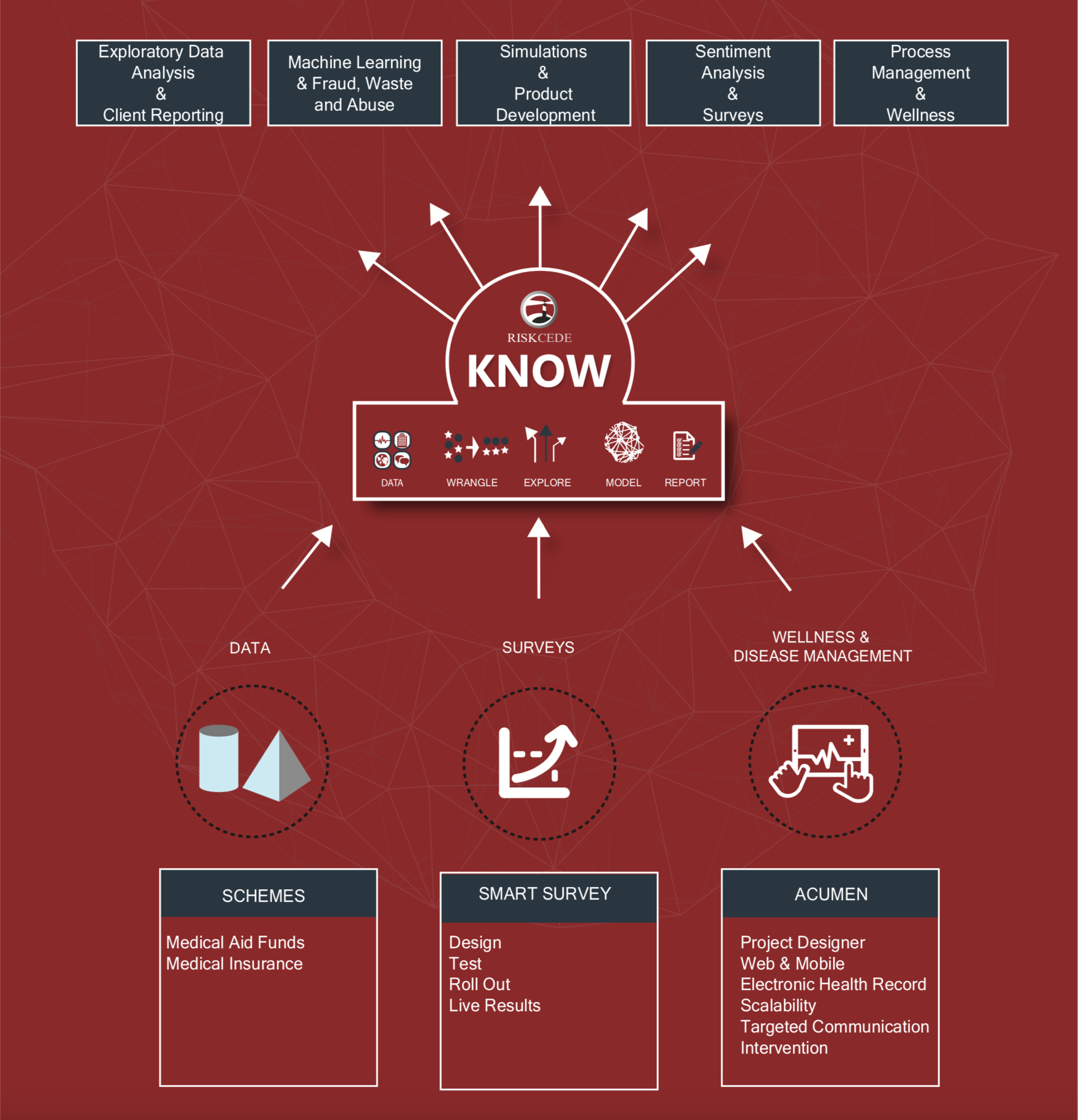 KNOW platform
KNOW provides a seamless analysis and reporting platform, integrating healthcare and related data in real time. The result is a holistic view on all factors that impact on decisions and strategy.
It provides the capability to perform in-depth exploratory data analysis and apply a wide array of machine learning models. Users can add additional applications and share specific results with other users for benchmarking. Web APIs can also run on this platform.
Applications that run on the KNOW platform include pattern detection and fraud, waste and abuse identification, simulations for product development, perception measurement with surveys and process management for managed healthcare and wellness.
Read more about the KNOW platform here.
KNOW